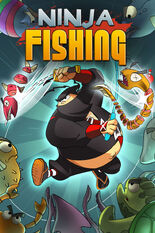 Otoro is a fat ninja and the player's advisor. He often says random things like:
Friday, Friday. Gettin' down on Friday...
Climbin' in yo' motorboats, snatchin' yo' fishes up.
No, there are NO mermaids down there, so don't even try.
Does this katana make my butt look fat?
Does sushi give you this much gas?
Drill, Ninja, drill!
I can see Russia from my boat!
Gallery
Screenshots
Concepts